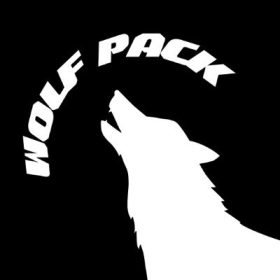 Wolf Pack is coming to Cardano! Are you ready to join it?
Wolf Pack is an NFT project on the Cardano blockchain that was designed as a community of like-minded individuals.

Loyalty, family and friendship, teamwork, protection, wildness, freedom, instincts, playfulness, and other noble traits are all represented by the wolf symbolism and meaning.

Because wolves lived all over the world in the past, they are featured in many cultures' mythology and folklore.

We don't make empty promises. We are giving you one-of-a-kind NFT art on Cardano, which will also serve as your entry ticket to our Discord's secret WOLF PACK room.

But the question is, are you ready to become a member of Wolf Pack?