Significant collection
Significant collection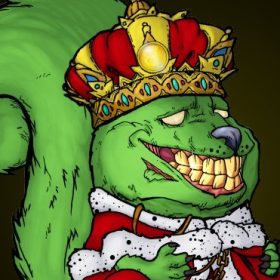 2,500 unique and hand-drawn zombie squirrels, thirsty for revenge.
Thirsty for revenge and hungry for BRAINZZZ

Zombie Squirrels is a collection of 2500 unique hand-drawn artwork made by dedicated artists. And each squirrel comes with lore. The first project of artists was Convicted Squirrels, this is where marketers failed in their promises, and the project didn't succeed.

Mass squirrel murder took place, but this wasn't the end....

In this way, the zombie squirrels were born, donning the perfect theme of rising from the dead. Zombie Squirrels live in Etherium blockchain, but you can mint them gas-free, as it is based on **Immutable X** framework what means zero-knowledge rollup protocol based.

Bonus: Receive book and card game

Zombie squirrels are different from previous NFTs. With each squirrel, you get a paperback, physical hand-book. What will be your guide in discovering squirrelverse. In addition, the project has a unique card game of squirrelverse. Zombie Squirrels airdrop is in the development process, new opportunities are here so there's good reason to hurry. Stay tuned, and keep exploring the squirrelverse.

Community
25 percent of revenue is directly deposited into the Zombie Community Wallet. Zombies together are strong and we must vote on our future.