Significant collection
Significant collection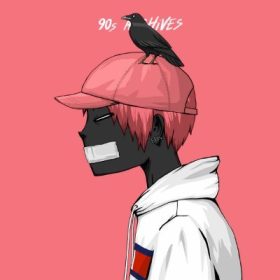 90s Archives is a collection of 9,090 exquisite DeadBods made by merging over 200+ complex traits
Nuclear war occurred in 2090... The world was on the edge of collapse. More than 90 percent of the population was wiped off. The worst worry of civilisation has become a labor scarcity. Scientists understood that depending simply on natural birth would not be adequate to address the crisis in a timely manner, so they chose to break the rule of life and death.

The 90s Archives effort has begun to resuscitate the dead...

Only the DNAs of century-old dead individuals were determined to have survived nuclear radiation, but only 9,090 suitable dead bodies were selected in the original experiment.

90s Archives is a collection of 9,090 trendy DeadBods developed by merging over 200+ complex traits such as headgear, attire, and accessories. More than 30 trillion DeadBod combinations are possible, which is more than the quantity of atoms in the universe!

All DeadBods are NFTs built by the community for the community! More significantly, all qualities may be adjusted over time! You're never going to receive a Bored-DeadBod!

It's crucial to remember that it's not about how costly your items are or how many you have; it's about how you dress them!

When you acquire a DeadBod, you are getting entrance to a 90s-only lab, whose benefits and services will develop over time. Your DeadBod will operate as your NFT membership for the remainder of your life. Furthermore, you will become a member of our DeadZociety. Your voice will be heard as we work together to choose the direction for the future!