Significant collection
Significant collection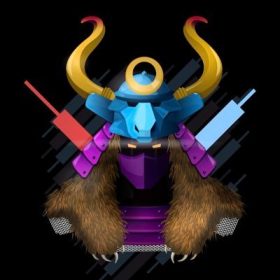 First Financial NFT Game. Be part of our Metaverse: Traderland.Play to Earn in live Markets
A group of martial artists and technological wizards made a life-changing discovery. They were able to reawaken their minds and materialize in the metaverse known as Traderland.

This metaverse was just as real as our own. You were on planet Earth if you were productive and prosperous within Traderland. The people who belong to this society are in their technological computers in the real world; within this parallel universe, they were everything, whatever your mind decided to be.

These first martial artists established eight territories in Traderland, inviting all those who mastered martial arts and economic skills to join them in establishing a new community.

You can join this society and put your trading and real estate skills to the test in a financial game.