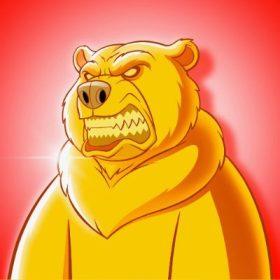 Prestigious club of 4,444 Angry Bears.
Overdeliver while underpromising! Our project will evolve and improve over time, and we assure you that the journey will be worthwhile! 

Surprises are to be expected; trust me, you don't want to miss out on what's in store. 

Unlike other Solana NFT projects, we want our holders to have a positive experience in addition to making money. 

We will guide our investors and be there for them every step of the way, and anyone who follows will be glad they did. 

We only have 4,444 ANGRY BEARS in our collection. Each bear is created individually and is one-of-a-kind in order to deliver high-quality exclusive designs. 

In comparison to normal projects with up to 10,000 NFTs, we have much higher demand with much lower supply, resulting in significant profits for early minters.