Significant collection
Significant collection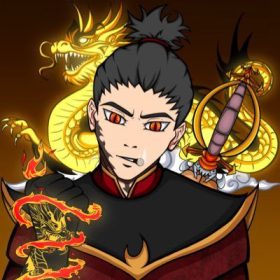 G.O.A.T. FUND™️| Doxxed Team |Vote for trades in coins, NFTs, VC | Share profits | $ABC Platform | Learn/Trade2Earn
ABC Platform, also known as Asset Bender Coin ($ABC) Platform, is the platform for our native token $ABC. It is a sustainable educational ecosystem and business that aims to inform and onboard newcomers to the Web3, crypto, and NFT spaces. The platform is a hybrid of B2B and B2C, allowing us to build and grow over time. ABC Platform will require users to create an account in order to gain access to all of the platform's features, which will be available to both NFT and $ABC token holders. It includes our Web3 Onboarding Program, Learn2Earn, and Trade2Earn.

O2W3 is an educational platform for new users in which the ABC Platform rewards individuals who complete basic tasks such as creating a Web3 wallet, closing their Discord DMs, safely securing a seed phrase, connecting a wallet to a dApp, and so on.

We will collaborate with new and existing projects, as well as companies looking to integrate users into their ecosystem. By completing tasks from our partnered projects, ABC Platform users can Learn2Earn or earn $ABC token. This will aid in the onboarding of new Web3 users.

Users of the ABC Platform can also Trade2Earn, or earn $ABC token, by proposing successful trades that our community wants to follow. Users of our ABC Platform will pay a $ABC subscription fee to gain access to traders' posts and wallet trading signals. Users will have access to alpha trade theses, which will include charts and trade data. Users will be able to watch how the G.O.A.T. Fund trades by using private wallets provided by our copy trading bot.
Collections in Secondary Market