Significant collection
Significant collection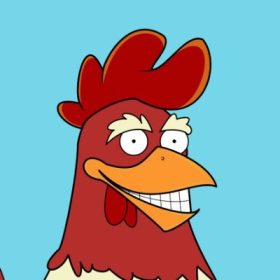 Batty Banties is a collection of 11,101 unique NFTs, which were created by fusing Hand Drawn Art Techniques and AI Smarts to create randomly generated Unique Digital Collectibles
Everything is possible in the Crazy Valley!

​

Batty Banties is a collection of 11,101 unique NFTs created by combining Hand Drawn Art Techniques and AI Smarts to create randomly generated Unique Digital Collectibles that live on the Ethereum Blockchain, are stored as ERC-721 tokens, and are hosted on IPFS.

​

Every NFT is a one-of-a-kind original piece of artwork created by our team.

DATES AND A TEASER

There will never be more than 11,101 Batty Banties.



The pre-sale will include 1,000 NFTs at a 50% discount (Only 0.02 ETH). Each transaction will be limited to a maximum of three units. The number of units allowed in each wallet will be limited to six.

Collections in Secondary Market