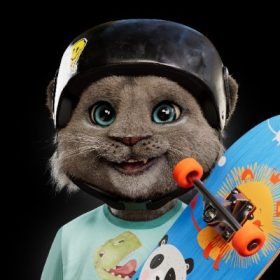 A unique collection of 3D Big Cats. Made by well known Marvel Artists. Every Big Cats holder will receive a free Little Cat.
Our artwork is one of the most intricate in the NFT space. Our artists have worked late into the night on every detail.

We don't want to be like other projects in the collection with similar designs. That is why we are putting in so much effort to provide you with something one-of-a-kind that you will be proud to own.

We are convinced that the quality of the art is one of the most important factors in increasing the collection's value over time.