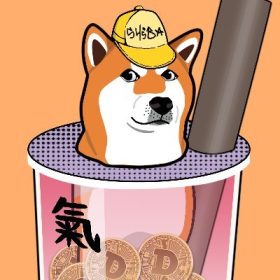 Boba Inu Sugar Club (BISC) is an NFT collection of 8,000 Boba Inus living on the Ethereum blockchain.
What happens when the infamous Shiba Inu dog arrives in Southeast Asia's subtropical paradise? Something magical, sweet, and utterly delectable!

Boba Inu Sugar Club (BISC) is an Ethereum-based NFT collection of 8,000 Boba Inus. Each Inu is an ERC-721-based Non-Fungible Token, which means that each one is completely unique, unforgeable, and jam-packed with utility!

Each of our NFTs is made by selecting from a pool of 180+ handdrawn traits, randomly assorting them, and digitally rendering them. There are over 11 billion different combinations. Nobody else will ever have the same Boba Inu as you.




Boba tea (also known as bubble tea) is a tea-based beverage that first appeared in Taiwan in the early 1980s. It is most commonly made with tea and chewy tapioca balls ("boba" or "pearls"), but it can also be made with other toppings. Boba drinks are typically made with black or green tea and can be flavored with syrups such as peach, strawberry, and lychee. In addition to tea, most boba shops sell slushies and milk drinks.

Boba culture has now spread all over the world, and it is no longer restricted to the Taiwanese enclaves where it once thrived. Even now, most boba shops are open late and serve cheap snacks and drinks, making them ideal for late-night hangouts and studying. We are here to guide those who have not yet had the opportunity to experience the magic of boba!