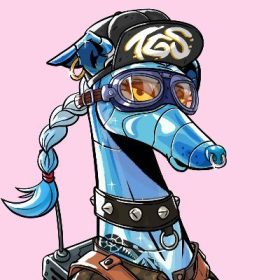 The Founder, father of this society, had this great adventure seeking the legendary treasures of the Galgon Earth.
ABOUT  GREYHOUND SOCIETY
The Founder, the father of our society, embarked on this grand adventure in search of the legendary treasures of Galgon Earth. He accumulated a sufficient number of hints and secrets and left them in his previous papers and documents. He formed The Greyhound Society, and those treasures are still there, 200 years later, waiting for Greyhound members to collect them. Join us on this journey and become a part of history.

GREYHOUND HEROES
This occurs following the minting process. Everyone in the society will be able to participate regardless of the number of greyhounds.
In The Founder's voyage, he met 7 legendary greyhounds, 7 NFTs that are unlike any other greyhound. The Founder recorded his adventures in his diary and left clues for future members to find and possess the legends.

GREYHOUNDS CURSE
There are secrets and hints in the founder's history that lead to a new collection. To break the greyhound curse, you need 6 relics scattered around Galgon Earth.
It's a community-unlocked collection, and those who uncover the relics get another greyhound for their collection.
Once the 6 relics are acquired, only Greyhound members will be able to participate in the minting procedure.

GREYHOUND APP
Is an Android and iOS application that allows you to add Cardano addresses containing greyhounds and gain access to various functions.
Receive updates on The Greyhound Society's social media and upcoming events such as The Founder's Story and Greyhound Tournaments.
By adding your Cardano wallet address and holding a Greyhound, you will be eligible for Tournaments where you can earn more Greyhounds, you will be able to see and share your own Greyhounds, and you will be able to navigate through every Greyhound and see crucial information.
The Founder Tale: This will be the app's heart; here you will learn the story behind this society, as well as the opportunity to win Legendary Greyhounds. Future events will provide more details regarding The Founder's quest for the jewels.