Significant collection
Significant collection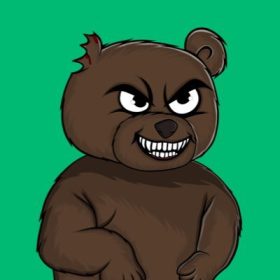 10,000 Brutal Bear NFTs battling in Solo & Squad P2E Missions
We started with a simple goal in mind: make some really cool NFTs with real-world utility that people will love and want to build a community around. ​

Our fantasy didn't end there. We began to understand the power of NFTs and their significance to society's future well-being. As a result, we decided to create a compelling NFT play-to-earn game based on an incredible community.

Brutal Bears is the first of several future NFT projects we're developing to increase the utility of NFT technology in both the digital and physical worlds.

Proceeds benefit U.S. service members suffering from mental illnesses. This is just one of many ways that NFTs can make a real difference in our world today.

Our new vision is to launch a movement in which NFTs create win-win situations for our communities.

We can all make a difference in our world if we work together.

Over $100k+ in giveaways for Discord members & holders! Brutal Bears is a collection of 10,000 one of a kind hand drawn characters living on the Ethereum blockchain. By holding a Brutal Bear, you will have access to our P2E Game where you can battle your bears in weekly solo & squad missions to earn passive income through crypto & other rewards. Brutal Bears have an extensive roadmap with a ton of utility.