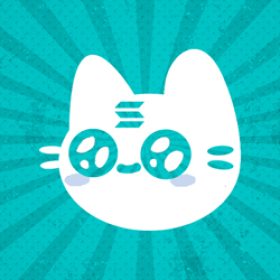 Cool Cats Solana is a collection of 3,333 randomly generated NFTs that exist on the Solana Blockchain
So, what exactly are Cool Cats Solana?
Cool Cats Solana are a collection of NFTs generated programmatically on the Solana blockchain. The first generation is made up of 3,333 randomly selected Cats from a pool of over 300,000 total options. Solana's Cool Cats come in a variety of outfits, faces, and colors. Each Cool Cat has a distinct body, hat, face, and outfit–the possibilities are virtually limitless! All Cats are cool, but Cats in full outfits are the most cool.


What do you think of my cat?

Keep in mind that all Cats are cool! Depending on the materials used to make your Cool Cat, it may be worth more or less than other Cool Cats. Items that are more common, such as a beanie or a hat, are worth fewer points than items that are more rare, such as a computer head or an ape outfit. Each Cool Cat is worth 3 to 10 points. Your Cool Cat's points may be used in certain contests and raffles, and they will become more useful for breeding over time!



Why should you get a Cool Cat Solana?

Aside from participating in one of the world's coolest curated, randomized NFT projects–and receiving a fantastic PFP–being a Cool Cat holder means you'll actually help evolve and build the future of the Cool Cats Solana brand and ecosystem. Because we genuinely want Cool Cats to be a community-driven and owner-centric project, we return 50% of all SOL raised to our community through contests, raffles, and other means. By obtaining a Cool Cat, you gain a voice in the community and can help guide the program's direction. We'll be looking for your feedback to help us decide on specifics for future developments such as breeding, next-generation Cool Cats Solana, the Cool Cats Solana app, and much more!
Collections in Secondary Market