Significant collection
Significant collection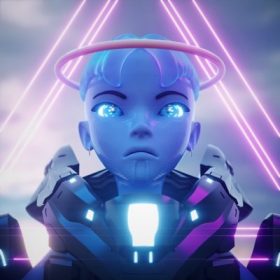 12345 UNIQUE META LEGENDS TO SAVE HUMANITY
Meta Legends are a collection of 12345 legends classified by rarity and generated using hundreds of elements.
The Legends are stored on the Ethereum blockchain as ERC-721 tokens and are hosted on IPFS.

Our goal is to build an entire ecosystem.
First, we are creating an application (Meta-Connect) that will connect all members of our community. You'll be able to find each other on a map, save your NFTs, and get an estimate of their value.
Then we will create our own Metaverse ( Meta-Life ).
You will be able to stack cryptos, own property and items, and explore the Meta Legends Universe within this Metaverse.

Our goal with Meta Legend is to develop an entertainment licence.


Meta Legends' goal is to create our own Metaverse: META LIFE.
Because of a future DAO, you will be the architects of this new world.
You will be a part of the community and will have a say in the future of META LIFE.
In this Metaverse, you will be able to incarnate your own Legend, where the possibilities will be infinite, similar to the gaming world (FPS games, competitions, Spatial races, Easter eggs) as well as events such as concerts, festivals, and so on.
You will also be able to earn money in this Metaverse thanks to the Play to Earn technology.

You will own your own land, house, vehicles, and a variety of other incredible assets!
We are also developing a proprietary system in which land will have a real value (we are very well aware and sensitive about supply and ownership problems in virtual worlds, and definitely aim to solve this).