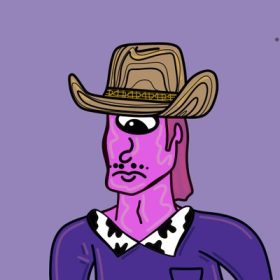 8,888 Cowboys on the Blockchain!
THE COWBOY CLUB IS A COLLECTION OF 8,888 ONE-OF-A-KIND COWBOYS.
THREE DIFFERENT SPECIES HAVE SEPARATED THESE COWBOYS.
THEY'RE ALIENS. THERE ARE ZOMBIES. THESE ARE THE CYBORGS.

The three Cowboy Species all want to rule the world, but for different reasons.

Soon, various types of Cowboys will collide in an old-fashioned brawl.
Where the winners will claim their prizes (ETH and NFTs) via Discord.