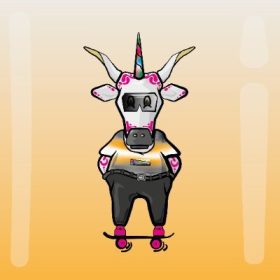 This is a unique 8000 generated cow NFT.
That's cowlony! This is a one-of-a-kind 10000 generated cow NFT that can be minted on the Ethereum blockchain.

The ERC721A standard will be used in this project.

Holders will have first access to our cowland metaverse and will receive special cows. Join us for our session to help us grow this community together.