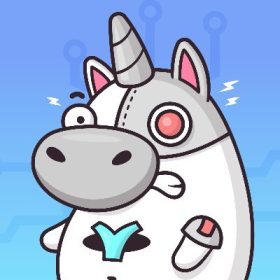 Fully doxxed team. Unicorn-driven community Positive Rainbow vibes
Pre-Mint Price: 0.04922 ETH
The Saucy "slightly" overweight Unicorn will make you smile and bring sauce to the NFT world. First and foremost, with a genesis collection of 44 completely unique 1/1 artworks. Following that, on April 9th, the Main Collection will take place (The Unicorn Day). Zoljo, our artist, is all about spreading good vibes. And don't forget that unicorns exist.

naughty map
Saucy is the friend you didn't have. You'll be seeing him for a long time. He could take a break, go to boot camp, and then return as a brand new Unicorn. He could even take over the runways of Paris and Rome, not just the NFT world. His life has been meticulously planned by his team.

Saucy has a big heart, so he'll be donating to charities close to his heart. He's making stuffed saucy dolls and collectible saucy items for his biggest fans! Saucy is just your average unicorn who lives in the Ethereum block chain and cares deeply about his community! Saucy will live forever.