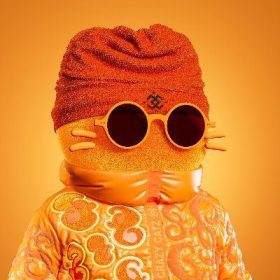 Normal is Forgotten, but Crazy Lives Forever SOL The Hello Kitty of Web 3
THE CRAZY CATZ NFT COLLECTION IS THE NEXT GENERATION OF EXPERIMENTAL WEB3 COLLECTABLES. WE ARE ON A MISSION TO BRIDGE THE DIGITAL WITH THE PHYSICAL THROUGH PARTNERSHIPS AND COLLABORATIONS WITHIN BOTH CHINESE AND WESTERN CULTURE.

OUR GENESIS COLLECTION IS COMPRISED OF 8,888 INDIVIDUALLY UNIQUE NFTS (DESIGNED BY WILLIAM LINDHORST) AND IS EMBLAZONED WITH OVER 200 TRAITS THAT ARE A REFLECTION OF BOTH WESTERN AND ASIAN CULTURE.

THE IMPETUS FOR THIS PROJECT STEMS FROM WANTING TO CREATE AN NFT COLLECTION THAT FORMS REAL-WORLD PARTNERSHIPS WITH ESTABLISHED COMPANIES AND UP-AND-COMING BRANDS, BOTH IN WEB3 AND AT LARGE.
Collections in Secondary Market