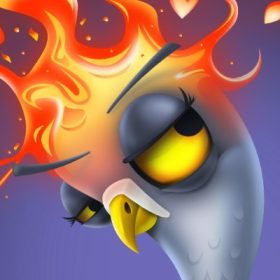 Cult of Pigeons is a collection of 10,000 unique NFT's on the Cardano blockchain.
Pigeons have coexisted with us for generations. They have always been a symbol of peace and prosperity, and have made their homes in our cities, parks, and buildings. Humanity has had nothing to fear from our friendly, feathered friends because they are harmless and peaceful creatures.

That is, until now.

For the pigeons we thought were friendly, something sinister has been planned in secret. They have been spying on us and infiltrating our human society all over the world. They've formed a clandestine organization to plot their rise against us humans. Planning to overthrow us and become the new masters of our world, a new breed of apex predator. An organization with members dedicated to their cause that is more global than the world has ever seen. A sort of cult.

The Pigeon Cult.

The Cult has arrived on the Cardano blockchain in the form of 10,000 unique Pigeon NFTs. The Cult has promised to release a collection of the highest quality, with traits expertly illustrated to an insane level of detail. There are a lot of details to look at. Characteristics as bizarre as our pigeon cultists. Are you prepared, Cardano?