Significant collection
Significant collection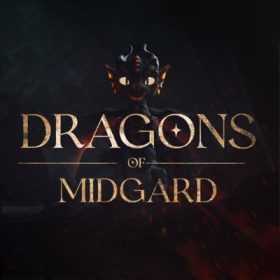 5555 Dragons NFT Evolving, Mutating and Battling on the Ethereum Blockchain. A P2E evolutionary metaverse project
On the Ethereum Blockchain, there are 5555 unique dragons that are living and evolving. Dragons Of Midgard is set to forever change the NFT market with a one-of-a-kind P2E game set in the medieval era that eventually connects to the Dragonverse. A self-sustaining metaverse with an economy.

AURA TOKEN Has Endless Earning Possibilities

Dragons of Midgard and the Dragonverse will be supported by AURA tokens. The AURA token has a total supply of 100 million and a market capitalization of $10 million.


The Aura token can also be staked for rewards; it is a DAO token that will govern the Dragons Of Midgard P2E game and all upcoming NFT projects in the Dragonverse.