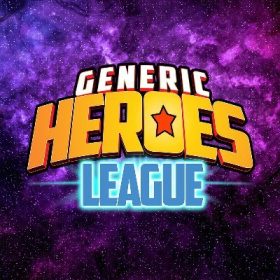 We are under attack by an unknown threat from Space! Mint your NFT hero & save the Earth.
Brave brothers and sisters! 

You are required by the metaverse! We are being attacked from space by an unknown threat! We are doomed unless we have heroes. The moment has arrived. We require your assistance! 

Mint your Generic Heroes League hero (GHL). The Ethereum Metaverse is home to 9990 heroes (6990 First Edition MINTABLE Heroes + 3000 SUMMONABLE Ethereals). 

By becoming a hero, you will be able to: earn $POWER tokens on a daily basis, participate in NFT claims and giveaways, be a part of the DAO responsible for the first ever community-driven comics storyboard, and much more!