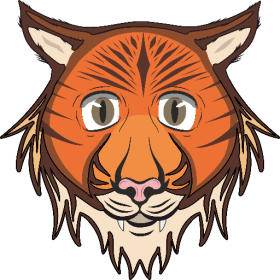 After years of hard struggle, the tigers will finally be free. Help the tigers get out of their cages and make 2022 a good year for everyone!
Once upon a time, 12 years ago...
In December of 2010 the tiger community was celebrating the upcoming new year of 2011. A masquerade ball was organized, everyone was invited, including, of course, the hares. Since according to the Chinese Calendar, 2011 is a year of a hare, lots of heated talks about the transition from the tigers to the hares were held. The party was in full swing, but suddenly the lights went down, the smoke went out and people in masks burst into the building. All the animals were packed in cages and taken away in an unknown direction. What happened to the hares we don't know yet. However after a long search, the tigers were found in the vastness of the Meta universe, unfortunately still trapped in their cages. It is only in freedom that tigers can share their extraordinary abilities and bring joy and luck to people.
Open the cage and help your tigers get their freedom in the vastness of Etherium.
Collections in Secondary Market