Significant collection
Significant collection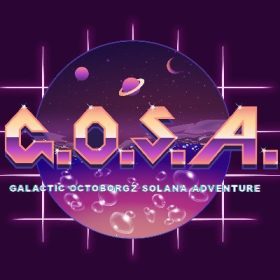 Galactic Octoborgz Solana Adventure
Evolve Your NFT's with Unique Breeding System. GOSA includes 10.240 Octoborgz with +900 Hand Drawn Traits
GOSA is a Solana Blockchain-based NFT collection comprised of 10,240 NFTs as the Genesis Collection. There are 5,120 Organics and 5,120 Robots in this Collection. 

"The Cyborg Species" will be introduced into the GOSA ecosystem via a breeding mechanism, initially consisting of two different species: Organics and Robots. In the event that all transformations occur, the Cyborg Race, which will play a critical role in the future of the GOSA ecosystem, will consist of 2,090 NFT assets. 

By BREEDING your Organic and Robot NFTs that you will have after the Mint process, you can obtain new generation Cyborg NFTs that are not included in the GENESIS collection and are available in limited numbers. 

Aside from creating new NFT Assets with your Octoborgz, the Breeding Method allows you to INCREASE the Tiers of your NFTs all the way to the Highest Tier.