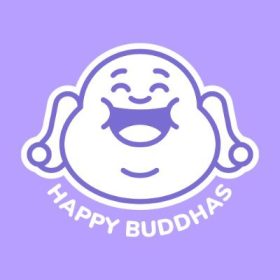 A beacon of light, inner exploration & love in the metaverse
Balance is embodied by happy Buddhas. They shed light on the path that will be walked in perpetuity.

Happy Buddhas are constructing the Metaverse's first Flow shrine. They celebrate the prism's colors, ride the waves of sound, and beam peace and energy into the universe in this most sacred place.

They are a spiritual order of inquisitive seekers, guardians of mankind's age-old mysteries. They come together to study mystical arts in order to bring about change and positivity in the world. They gather around a cup of magical potion to share knowledge and help their tribe radiate to the moon!