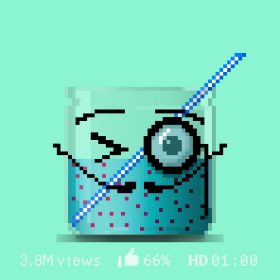 Colorful collection of 1111 unique jars from experienced game developers and broad vision for the future utility
Welcome to Hipster Jars project. We are a collection of unique, colorful emotional jars on Ethereum network. 

When you mint our token, you're not only acquiring a cool digital asset, but automatically join our game and can win 10% of mint funds.

The project has been created by a team with experience in AAA game development. In case of sold-out, we are beginning development of the game to provide an even more expanded metaverse for Hipster Jars NFT. This will be awesome!

Five percent of mint funds will be used for floor sweep right after-sales launch.

For low gas fees, we will launch the mint on a weekend.

We are looking forward to joining our friendly community.

Jars up!