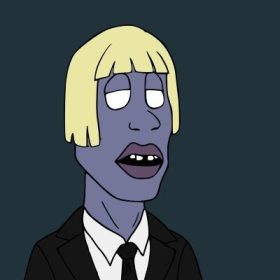 DAMAGED YOUTH IS A SOCIALLY AND ARTISTICALLY CONCERNED NFT PROJECT COMPOSED OF 1300 RANDOMLY GENERATED HAND-DRAWN NFTS THAT SERVE AS A PASS TO A TON OF BENEFITS FOR ITS HOLDERS
Coming from a slightly troubled intra-familial background, Bacco learned the art of 'escaping reality through drawing' at a young age. He ran into his room and doodled whenever his surroundings became too tense. When he doodled, everything else seemed to fade away, and he became more focused.

into 'The Drawing Realm,' where it was just him, the paper, and the pencil.

Doodle after doodle, he began to improve his drawing skills, and HE JUST LOVED IT! It landed him in a

He couldn't find a more tranquil state of mind anywhere else...




Bacco went on to do art in high school, where he won a couple of 'best of the school year' diplomas for his blossoming artistic creativity. Damaged Youth NFT is a passionate artistic cry of frustration that brings together many of these meaningful doodles that once saved a child's life and now intend to help others save theirs. Because 'The Drawing Realm' isn't for everyone, Damaged Youth wants to create a friendly social community of art-lovers, with holder-exclusive chats designed to discuss real-life issues, and will donate 30% of royalties to Mental Health NGOs for Teens and Young Adults.