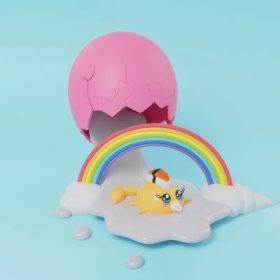 2222 Huevos Collection on ETH done by a nurse who supports 1/1 NFT Artists with the Huevos Foundation!
Pre-Mint Price: 0.045 ETH
Foundation Huevos

We will establish a foundation to assist 1/1 Artist. Every month, the huevos foundation will vote on their favorite piece of art, which will be purchased and displayed in the huevos foundation metaverse.

The project's beating heart
The Huevos Foundation is the project's heart and soul. We love how digital art in the form of NFTs is growing in terms of both sales and awareness.

With each new technological advancement, there is a great deal of trepidation. We want to do our small part in this community by pushing artists who have already entered the space as well as artists who have yet to enter the NFT space. The Heuvos Foundations will contribute $20 to this cause. Here's how it'll be used.