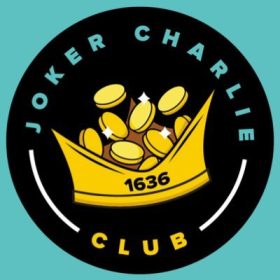 We aim to unite creators and supporters of NFTs, DeFi and Crypto initiatives.
Joker Charlie Club 1636 was inspired by King Charles 1st's 'Joker Spirit.' In 1636, he was famously mocked for his idea of using copper tokens to facilitate trade during a time when gold and silver were in short supply. Fortunately, he was bold enough to ignore the skeptics, and his innovation revolutionized and improved trade.

Visionaries, leaders, and entrepreneurs have always had the courage to face ridicule and rejection in order to achieve their goals. Invention and creation write history, so it doesn't matter if the rest of the world thinks you're a joke if you think you'll have the last laugh.
Collections in Secondary Market