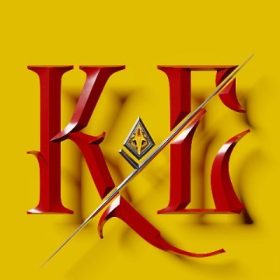 6000 3D-Rendered Knights, Archers & Wizards of Ether CC0, Aiming to be WEB3's biggest open-sourced IP.
Pre-Mint Price: 0.095 ETH
KINGDOMS OF ETHER IS A CONTEMPORARY FANTASY WORLD WITH AN OPEN-SOURCE IP. A WORLD EXISTING ON THE INTERNET 3. ETHER KNIGHTS, ARCHERS, AND WIZARDS IN A CROSS-ROAD BETWEEN A MEDIEVAL AND MODERN UNIVERSE.

THE COLLECTION HAS 6,000 UNIQUE 3D RENDERED ADVENTURERS FROM 10 DIFFERENT KINGDOMS, FOR A TOTAL OF 42 DIFFERENT FACTIONS. THE LEVEL OF DETAIL WE'VE GONE TO CREATE THESE UNIQUE PROFILE PICTURES HAS NEVER BEEN DONE BEFORE.

WE INTEND TO CREATE THE MOST LARGE OPEN-SOURCED BRAND AND FANTASY WORLD FOR THE METAVERSE BY FOLLOWING THE NATIVE FUNDAMENTS OF WEB 3. CENTRAL TO OUR VISION ARE THE DIRECTIONS OF DIGITAL FASHION, UTILITY-BASED CREATION, CO-CREATION, AND GAMIFICATION.