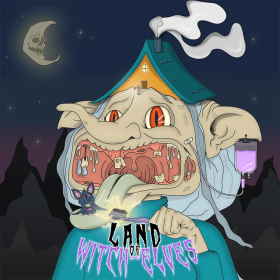 Magical universe with land builder, mini-games, DAO and rewards for holders! + amazing and unique artwork
Land Of WitchElves is a one-of-a-kind hand-drawn NFT set in a magical world with amazing artwork and item rarities.

We want to create an engaged community that will have a say in the project's development. We have a fantastic collection to show off, and Holders will also have access to land builder, mini-games, DAO, and rewards!

Each piece is distinct.