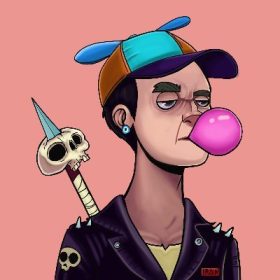 Iconic Art, real utility, generous P2E game. Season 1 "Cursed Soulz" begins soon with grand prize $280k.
Pre-Mint Price: 0.079 ETH
There are 7,777 distinct NFTs. PFP art pieces plus tickets to our P2E trivia games.
League of Natives (LoN) is the first NFT trivia game to be played LIVE to earn (P2E). There will be a total of three seasons. LoN NFT holders will be able to participate in our live games during each season, with winners receiving cash prizes. Season 1's grand prize is $280,000.
Collections in Secondary Market