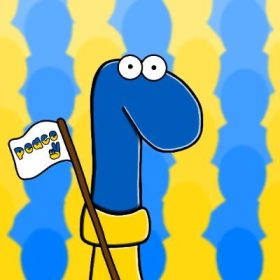 Spreading happiness one sock at a time
The Lefties are a humble, accepting, and patient tribe of Lost Socks who have been blessed by the Laundry God and given refuge in Sock World. The Laundry God smiled upon the Lefties, and they were granted Enlightened Socks status through the Great Darning. These socks are rare and powerful in Sock World. 
The Righties Lost Socks were once the human's preferred First Sock, but the Laundry God banished them to Sock World. The Righties arrived in Sock World as the Unenlightened Of All Socks as part of The Great Darning.