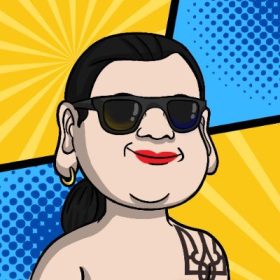 Not your usual Suspects,Keeping the NFT Space Relevant for the Meta Human & his Soul.
The creators of this genre and NFT, influenced by philosophy, stipulate the theory of paying it forward and giving in a space that appears to transcend time.

Give to one, and one will give to another, and before you know it, someone will be able to assist your brother.
Someone close to you, not literally your bother.

When you invest with monks, you are automatically giving back to the universe while achieving your ROI.
We are Monks, not by appearance but by soul, and we look forward to forming a powerful community of like-minded beings.
Collections in Secondary Market