Significant collection
Significant collection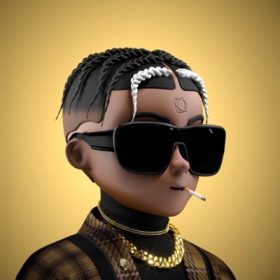 The world's first entrepreneur NFT. The METABILLIONAIRE is a collection of 7,777 MB NFTs
THE WORLD'S FIRST ENTREPRENEUR NFT

METABILLIONAIRE is a collection of 7,777 unique billionaires classified by rarity and generated using hundreds of elements.
METABILLIONAIRE tokens are stored on the Ethereum blockchain as ERC-721 tokens and are hosted on an interplanetary file system (IPFS).
Our mission is to bring together METABILLIONAIRE from all over the world to connect, learn, grow, and give back to one another.

MASTERMIND FOR A LIFETIME
You will gain lifetime access to international holder events by purchasing a rare collectible METABILLIONAIRE NFT.
Our community takes pride in MASTERMIND businessmen and entrepreneurs from a variety of fields and industries.

Everyone has fantasized about changing the world, but METABILLIONAIRE are more than just DREAMERS; we are DOERS.
We launched 20 water wells in various African countries as a proud partner of Oumma Sans Frontieres.
We are also in the process of launching the METABILLIONAIRE SCHOOL.
We are extremely grateful for the opportunity to provide education and resources to those who are less fortunate.
We are our most valuable asset. Your network represents your net worth.

STAKING METABILLIONAIRE is a group of visionaries who want to completely change the landscape of traditional investments and business-minded focus groups.
We will offer the opportunity to stake your METABILLIONAIRE in order to earn redeemable tokens that can be used to access a variety of special events, receive exclusive physical and digital gifts and merchandise, and upgrade the current state of your art collection as a token of appreciation for trusting us with executing this vision.
Who knows what will be our next utility?

METAVERSE
The METAVERSE is ready for METABILLIONAIRE, but is METABILLIONAIRE ready for the METAVERSE?
All of our assets will be usable in the METAVERSE, with SANDBOX serving as our FIRST STOP. To name a few, we will be joining Steve Aoki, Snoop Dogg, Pranksy, Bored Ape Yatch Club, and Atari.

We've already purchased a premium plot of land and are working on something special. Our METABILIONAIRE HQ will be a virtual meeting place, as well as a venue for events, concerts, and other social interactions.
The value that this will provide to all of our holders is ENDLESS.
Collections in Secondary Market