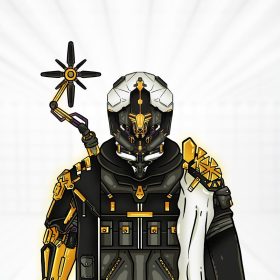 MIRL is the first decentralised fashion brand born in the metaverse. We are a next-generation web3 fashion brand empowe
MIRL is the metaverse's first decentralized fashion brand.

We are a web3 fashion brand of the future that empowers individuals and designers from all over the world. Through the MIRL incubator, which is governed by our DAO, the MIRL community will support, empower, curate, and create the next generation of fashion brands.

The Genesis collection will consist of 8888 NFTs that will represent the movement's forefathers, providing them with the highest tier of rewards in the ecosystem in the future. Each of these NFT will also receive a one-of-a-kind physical wearable that was designed and manufactured in-house.