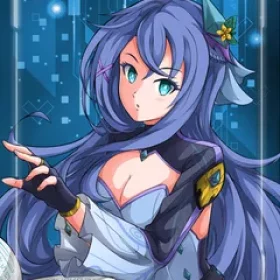 Premium, non-generative anime collection. Bringing our series of original anime characters to life on Solana.
YOUR PASSWORD TO THE ANIME METAVERSE.
We are bringing our collection of original anime characters to life on the Solana blockchain, the metaverse, and beyond, as the future of premium digital anime collectibles.



Phase 1 - Platform Development:
• Creation of over 70 'Generation 1' original Mochi anime characters.
• Development of a website for MochiNFT as well as social media channels.
• Find a reliable launchpad (or) create a MochiNFT minting platform.
• Begin multi-faceted paid and organic marketing campaign schedules on March 1st.


• Community building through paid marketing campaign until Discord and social media channels total 20k following minimum.
• Community DAO trials on supply, whitelist, and mint-time issues begin.
The 'Generation 1' mint will be deployed.