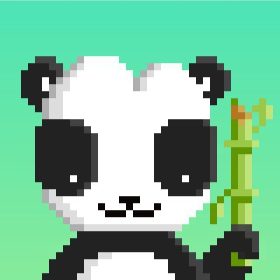 NFT for true entrepreneurs and investors | P2E token ecosystem | VC DAO | blockchain start-up venture
Consider a crew of 3888 pandas, each one unique and generated algorithmically from over 160 physical features. All of them are looking to be adopted and officially owned by a single person.

Welcome to THE NAKED PANDA CREW, abbreviated as NPC.

Giant Pandas, revered in Asia for their gentle strength, inspired THE NAKED PANDA CREW, a one-of-a-kind set of digital collectibles rooted in urban culture and everyday heroes, each of whom becomes a personal totem.