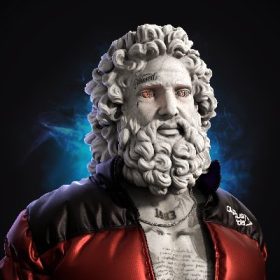 The gates of Olympus are now open. A celestial NFT collection by Avihoo Ben Gida
Olympus Gods is a passion-driven artist-led NFT collection.
Avihoo and the team he has assembled hope to bring tattoo art into the virtual world.

The collection combines real-world art created on human skin with the virtual world.
Allowing both users and artists to express their tattoo art in a completely new way.

The universe of Olympus Gods combines ancient mythological figures with fashion culture, technology, and inspirational body art.