Significant collection
Significant collection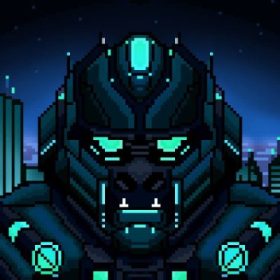 With the upcoming MekaApes Game, OogaVerse introduces exciting new game features like as evolution, fusion and a unique levelling-up system.
We're thrilled to have developed one of the most fantastic and inviting communities in the crypto industry. Every OogaVerse holder has a say in this endeavor, and their participation will help drive it in the proper path. Don't be shy; join the Oogas now and make your voice heard!

Token $DMT
Oogas are the world's most hardworking apes. Following the changeover to our official contract, each Genesis Ooga will earn 20 $DMT per day passively. The Dark Matter Token $DMT will be used for Ooga customisation, breeding Baby Oogas, and as the sole authorized Token for obtaining the coveted Moon Pass. The $DMT Token has no monetary value and is only utilized by the DogaVerse.
6,000 Baby Oogas make up the second generation of Oogas. Through the breeding method, each Baby Ooga will be formed. Two Genesis Oogas and 2,000 $DMT are required for breeding, which will be burnt during the procedure. Synergy between present and future collections, as well as the building of a sustainable environment, are our key goals. This medium article offers a thorough description of how breeding works.
OogaVerse delivers exciting new gaming components including evolution, fusion, and a creative leveling-up mechanism with the forthcoming MekaApes Game. MekaApes will be the most in-depth strategy game accessible on the Ethereum blockchain owing to these features and the enormous DogaVerse collection. The MekaApes whitepaper may be viewed here.