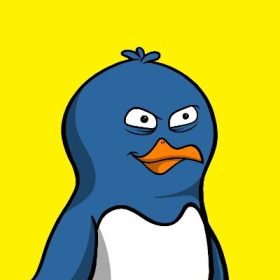 A battle-racing 3D multiplayer game built on the Ethereum Blockchain.
The items you earn and purchase in Penguin Karts are yours to keep. Yes, each skin/item is an NFT, which means it has value and can be sold and bought on our marketplace. Stay tuned for updates on the launch of our marketplace during the Beta! 

Design Icon 
We're collaborating with some of the world's most talented artists, designers, and creators on exclusive releases available only here. We'd love to hear from you if you'd like to collaborate with us on future designs. 

If you don't want to race to earn money, you can stake tokens and earn money while not playing the game, or become a trader of skins/items with value in the NFT marketplace.