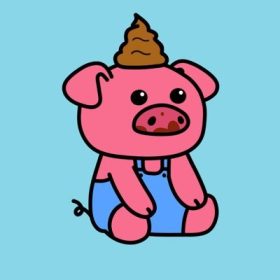 Collection of 4,444 randomly generated and stylistically curated NFTs that exist on the Ethereum Blockchain
The Perky Piglets have made their way to the Pigsty! 
When they aren't bathing in dirt or dressing up in style, they enjoy sticking their noses in things that don't concern them – which is why things get stuck in their noses! When the Perky Piglets are released, they seek new friends, new adventures, new stories – and new things to get stuck in their noses.