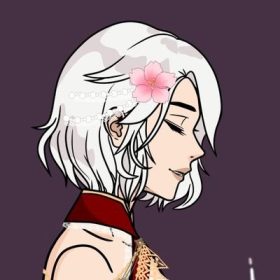 5678 hand drawn, Final Fantasy and anime inspired generative NFTs coming early March on the Ethereum network.
We will commission the creation of a manga series, which we will create in-house. We will create the Genesis series and, if we are successful in finding a publisher, we will distribute it through them. 
If we are unable to find a publisher, we will handle all digital distribution as well as limited print distribution to holders. Our ability to find a publisher will be heavily influenced by our popularity, and discussions have already begun. 
Characters for this series will be chosen from the available supply (process to be determined by our holders), and holders of NFTs used in the manga will receive licensing royalties. 
Royalties from licensing will be tied to the NFT and transferable based on the wallet that owns it. 

The second stage 
All holders will be able to purchase merchandise. This will include items voted on by the community, such as figurines, clothing, stickers, plushies, and so on. 
Yes, body pillows will be included. 

The third stage 
We will create a pilot episode for our anime series and establish a production company for a long-term series. If the project is not picked up by a major network, the community will decide what to do. 
This will include things like crowdfunding a series (like Critical Role), launching a partnership project to fund the entire series, self-production, production through a Web3 Production company, and so on. 
As previously stated, all holders of NFTs used in the series will receive a portion of the revenues generated, which will be transferable to wallet holders via a licensing agreement.