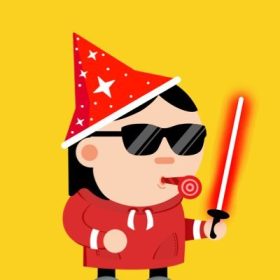 A Collection of 6,600 Unique NFTs. Squad Champs Are In Peril And Are Hoping For A Permanent Home In Your Wallet.
A Prince Is Born Sam Champ, who ruled over the kingdom, was named Royal Champion. Joel Champ, who had become an enemy of the Prince, waged a war and defeated Royal Champion. Prince Sam did not give up. He intended to reclaim his kingdom. Sam Champ disguised himself and agitated his adversary, Joel Champ. The enraged adversary issued an ordinance stating that whoever finds Prince Sam Champ will be rewarded handsomely.

The Only Way To Find The Disguised Prince Sam Champ Is To Collect All 6,600 Squad Champs!!!