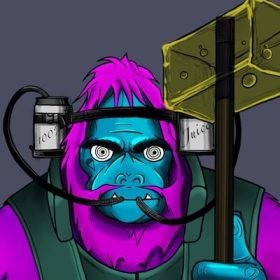 9,999 of the Sweti-est Yeti are launching onto the Blockchain!
As minting season approaches, the Yeti are packing up their camps across the multiverse and returning to the Yeti Hash Mines. The Swetiest of Yeti set off with pickaxe in hand, carrying as much yellow snow and Christmas treetops as they could carry, to begin the Great Yeti Minting Migration to the Ethereum blockchain. This awe-inspiring event, spanning several universes, occurs only once every millennium!


Unfortunately, when The Yeti finally arrive in the Metaverse, they discover a new species has moved in from the physical world. Now that their Hash Mines have been plundered by the greedy Human race, they must start over and rebuild their empire from the ground up.