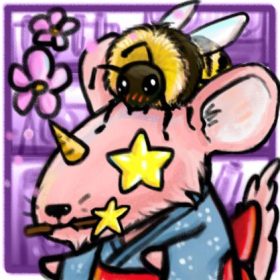 Tales from the Attic is a universe where we follow the life of creatures who dwell in an attic.
TFTA Mini-Mice is a Collection of 9 999 distinct and randomly produced mice that are ready to control the attic's civilization.

Every Mouse is unique and programmatically produced from over 160+ potential qualities and traits including hair, mouth, eyes, ears, background. Some mice are rarer than others.

Owning a Mouse provides you a ton of rewards and special privileges for our future collections.
Collections in Secondary Market