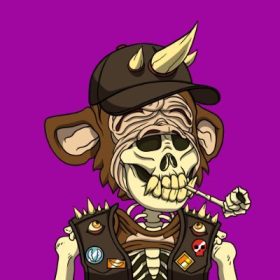 With a huge success on TAG Genesis, we are launching March 03, our Mutant's collection. 6000 unique code generated artwork.
Teen Ape Gang Mutants (TAGM) is a private collection of 6,000 one-of-a-kind mutant characters inspired by our original, sold-out collection.

The proof-of-ownership for each Ape is stored on the Ethereum network as an ERC-721 Non-Fungible Token (NFT).


Every Mutant identity is the result of a combination of hand-drawn ape mutant arts and one-of-a-kind algorithmic outputs, making each Mutant a rare, living, breathing work of art with its own distinct history.


Owning a Mutant comes with an automatic membership to a closed group of Teen Ape Gang collectors, with great cash benefits and exclusive utilities reserved only for group members.
Collections in Secondary Market