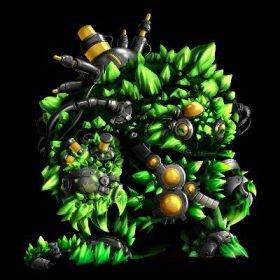 With the launch of our new collection, great utilities will be added for all holders of both Gen 1 & Gen 2. Gen 1 will give you a free mint for Gen 2!
Human inhabitants on the planet EL-12 have been nearly wiped out by war, leaving only the ruins of once-great societies. The planet's environments are harsh, primarily desert, and day and night cycles last between 30 and 40 hours. The scenery on EL-12 is also breathtaking, with volcanoes, forests, and ice caps. All are, however, surrounded by the desert, much like an ocean.

One species reigns supreme in this desert, one that was brought here by humans but now thrives as if native.