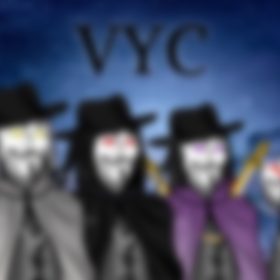 Vendetta's Yacht Club. where the anonymous take over the world... Join now to vote for presale and public sale price!
Vendetta's Yacht Club NFT is a private collection of 10,000 unique and anonymous Vendetta's. Each of them includes proof of ownership stored on the Ethereum Blockchain as an ERC - 721 Non - Fungible Token (NFT). 

You'll probably never reveal what's under the mask. You might also never know where these anonymous Vendettas came from. BUT the strong army of Vendettas is able to anonymously take over the world. 

We focus on our community and plan for the long term! We want to make sure our community benefits the most out of this project and work hard every day to succeed in our goals!

Joining the Vendetta's Yacht Club comes with many perks:

- Raffle into two yacht parties in 2022 with celebrities and DJs!
- Play to earn game!
- Each Vendetta produces a fraction of a cryptocurrency daily!
- Exclusive club access!

We are the first project to implement a community vote on the price of presale and public sale. Join our Discord now to vote!
Collections in Secondary Market