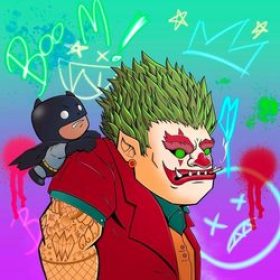 The Yaksa's second collection has 2,222 generative NFTs created from painstaking hand-drawing giants.
Greeting! NFT development excites us, and we're motivated to accomplish the METAVERSE project as quickly as possible. As a company, we've spent years researching blockchain projects and the NFT industry. It wasn't long before we discovered a blockchain platform called "SOLANA" - an environment for smart contracts - and immersed ourselves in it. During our stay on this platform, we encountered a sizable portion of the NFTs community. Our initiative was born as a result of this decision. It is our ambition that we can create a vibrant online community that rivals that of SMB, AURORY, DEGEN APE, and other well-known sites. We hope that our concept will pique your interest and convince you to join us in developing this project. Cheer!

The Yaksa's goal is to improve the lives of the inhabitants of Solana, as well as those who own the Yaksa. A free NFT gallery website, http://space.yaksa.io, is our first utility that anybody may use for free to share their NFTs with their friends.