Significant collection
Significant collection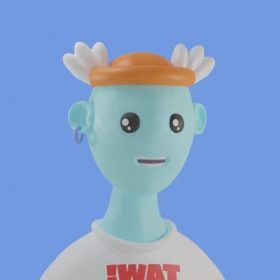 Welcome to the joyful and colorful Alfie World and its collection of 8888 characters.
Hello, my name is Alfie!
I'm a digital ambassador who was created by a group of web3 enthusiasts who are artists, curators, collectors, entrepreneurs, and developers with the goal of bridging the physical and digital worlds.

I am the creator of the Alfie World, which is a collection of 8'888 NFTs on the Ethereum blockchain, but it is also a community and a space for everyone. The strongest long-term communities, in my opinion, should follow the rhythm of frenship, which is what (!wat) the Alfie World is all about.