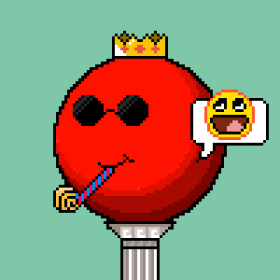 Crypto Balls Pilot Season
1000 quirky Pilot Season Crypto Balls NFTs incontestably balling on the Solana blockchain
Token Type: Candy Machine
The Crypto Balls are an ancient civilisation of omniscient and omnipotent time travelling creatures that have spent millions of years creating the world as you know it today. Ever wondered who built the pyramids? It was the Crypto Balls all along.

They created this world to closely resemble their spherical appearance. The fabric of the universe itself is built out of minuscule Crypto Balls usually referred to as atoms.

How many Crypto Balls have you seen so far? Exactly. They are invisible to the human eye as they do not wish to be disturbed while they continue their never ending process of celestial building.